Primavera Utilities
---
In order to accomplish certain tasks that are not built-in features in Primavera applications, sometimes add-on products or "utilities" are necessary. CBA is always interested in maximizing the value of the products we sell and, therefore, offer the additional products you see below so our clients can get the most out of their Primavera investment.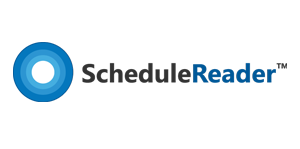 Watch our Webinar
Audit Trail (AT) keeps track of changes on specified Oracle Primavera business objects, recording previous and new values up to a required level of detail. All of the records are data stamped and are accompanied by user information such as user id, user session, application used at the time when the changes were introduced; and much more. Audit Trail is highly configurable and it meets every company's needs: from staying focused on specific Oracle Primavera elements to monitoring changes on all business objects with unprecedented level of detail. The system provides easy access to all the monitoring information via reporting and analysis tools.
Audit Trail Intelligence View makes it very simple to find any required information immediately.
ScheduleReader is a desktop tool that dynamically presents project data from .xer, xml and .xls schedules, which users can easily filter, organize and share. It helps you ensure projects are finished on time and on budget with no delays due to miscommunication. You can also view project information in a more sophisticated, dynamic way as opposed to the static view provided by PDF files.
Save time and resources by sharing project schedules as XER or XML without formatting and exporting plans to PDF. You can also create personal views with custom filters and groups according to project specifics. This product helps keep you up-to-date by receiving proposed updates from the field, while maintaining full control over original project schedule files. Overall, It's easy working and a simple way of proposing and reporting back activity and assignment progress updates.
XENA is a powerful set of utilities providing organizations with the ability to review and monitor Primavera databases with an emphasis on Configuration Control.
The XENA XER Import Utility allows users to view and change the coding structure of updates to match the codes in your production database BEFORE you import the data. When AcceleratedPM and XENA consultants work with clients who try to manage schedule and information consolidation with Primavera, they discover that the vast majority say they will benefit by the use of the XENA XER Import Utility tool and want it. This tool saves XER templates for reuse to avoid many wasted hours in the import cleanup process. The setup takes only minutes and templates are ready for use every time data needs to be imported providing configuration control that is easy to use and maintain.
The XENA Administrator tool provides yet another time saver to Primavera users. The new XENA Administrator tool saves significant amounts of time for all who administer P6 in a multi-user environment by monitoring the enterprise configuration and notifying you when changes are made to the system. XENA Administrator merges duplicate codes, builds complete XER files, tracks configuration changes, monitors licenses usage, organizes users/licenses by department and location plus much more.
eTimeMachine provides robust solutions for time and expense reporting (timesheets), project management, resource management and capacity planning, work execution and workforce management. Whether it is a company searching for a basic timesheet, attendance reporting and invoicing tools or organization in need of a complete project portfolio management solution including resource and work management, and budgeting, integrated with Project Management, Finance and Payroll, aiming to meet regulatory requirements (SOX, DATCC), eTimeMachine can fulfill these requirements.
eTimeMachine timesheet and project solutions are notable for their scalability, flexibility and adaptability to any environment regardless of industry, scope and size. eTimeMachine creates cohesive enterprise environments for best-in-class systems by integrating its powerful timesheets, resource and work management with Project Management, Help Desk, Financial, HR, and Payroll. Our timesheet and project solutions have been successfully implemented across a broad range of industries including Transportation, Pharmaceutical, Energy, Automotive, Financial Investment, Defense, Manufacturing, as well as Research and Development.