Critical Business Analysis, Inc – CBA, Inc.
---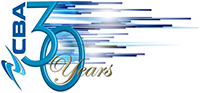 For over 35 years, Critical Business Analysis, Inc. has been committed to the advancement of project and program management expertise. We have decades of real-world experience offering a wide-range of professional services in a variety of industries including public agencies, utilities, petrochemicals, product development, corporate engineering, construction management and design. CBA, Inc. has distinguished itself as a leader in project management business process improvements, related software implementation and knowledge transfer. We take pride in every service we provide, knowing that even small enhancements can achieve great results. We want our customers to know that we don't just offer our project management expertise, but we truly do care about the effectiveness of our services and the success of all the clients we work with. Our clients are important to us and we view every engagement as it is, a relationship. We are dedicated to promoting project management maturity and doing our best to eliminate the process and technology related pains that are often associated with managing projects.
We focus on not only sharing what we know, but on educating, mentoring, and fully equipping our clients with the knowledge they need to continue making progress and achieving results long after the initial engagement has ended. Our goal is to offer you the best solutions available and help you get the greatest benefit from not only your software investment, but also from the investment you've made in your project management team. With every engagement, your success is our success. Your goals are our goals. Let CBA's project management related professional services, project staffing, software and training help you reach them.
Our Solutions
---
Professional Services


CBA's team of Professional Service Consultants offers a wide range of industry related project management expertise.
Project Staffing


Our project management industry experience and project resource database uniquely qualifies us to find the best candidate to suit your needs.
Primavera Training


We are a premier Primavera training provider and specialists in the full range of Oracle Primavera project management software instruction.
Project Software

CBA has strategically aligned with companies that share a common thread of integrating and partnering in project oriented environments.
Our Locations
---
Headquarters
133 W. 2nd Street
Perrysburg, OH 43551
Satellite Locations
Columbus, OH
Cleveland, OH
Farmington Hills, MI
Philadelphia, PA