Options for Moving Primavera P6 to the Cloud
---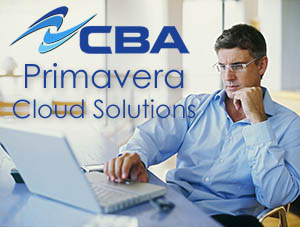 Like most of the Project Management world, you may be a little confused about moving your Primavera P6 environment to the "Cloud". What are my options for moving to the cloud? SaaS vs. a Hosted Solution? Is Primavera Cloud different than P6?
CBA is here to alleviate confusion and help find the right path for you. Our experience in this space makes us uniquely qualified to help you determine if a cloud environment is right for your organization.
3 options for converting to cloud
Hosted SolutionSoftware as a ServiceOracle Primavera Cloud
HOSTED SOLUTION
Primavera P6 EPPM users can host their current environment in a secure, U.S. based facility managed by a CBA hosting partner that specializes in the setup and operation specific to Oracle Primavera P6. The CBA Hosting Provider will keep your environment running smoothly, giving your team 24/7 access from any internet capable location. This system will provide the same accessibility that a SaaS solution provides, but allows for more control over your P6 environment. CBA can lead the implementation of this transition by helping you choose the right provider, migrating your data, and smoothly transitioning existing integrations.
HOSTING OPTIONS:

Oracle Cloud Infrastructure
Microsoft Azure
Amazon Web Services
LOADSPRING
MLM Project Services
SOFTWARE AS A SERVICE
You can transition to a monthly subscription model and choose one of Oracle's options for Primavera P6 SaaS (Software as a Service). There are subtle differences between the two options that CBA can help to determine which fits your organization best.
Before transitioning to a P6 SaaS Cloud Service, analyzing your current P6 license situation is crucial. P6 Cloud Service is a very different model that requires a thorough cost/benefit analysis of the short and long-term impact this decision will have on your overall project management goals and costs. CBA has the knowledge and experience to help determine the optimal path for your organization.
ORACLE PRIMAVERA CLOUD
The third option is to transition to the new Oracle Primavera Cloud (formerly Prime Projects) which not only includes a P6 compatible scheduling engine, but also includes additional functionality that goes beyond what P6 currently provides today, such as, Lean Scheduling, Monte Carlo Risk Analysis and many other features in a single mobile-friendly interface.
Learn more about ORACLE PRIMAVERA CLOUD
CBA can help you find your way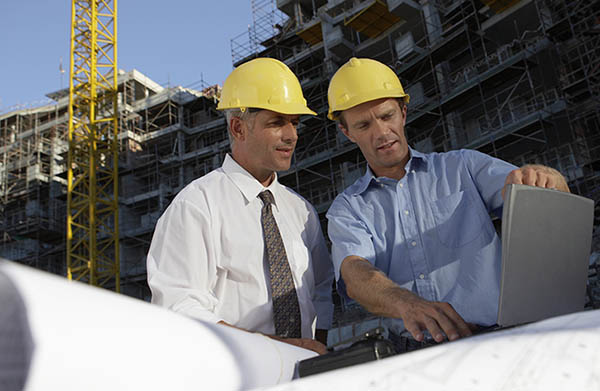 CBA is the partner of choice for clients looking to transition from an on-premise Primavera P6 environment to an easier-to-manage cloud environment. Our extensive practical experience with the most demanding private and public sector organizations makes us uniquely qualified to provide the wisest council.
Below are some of the ways CBA can help you determine if moving to the cloud is right for you and a few things to consider before deciding.
---
Cloud Readiness AssessmentIntegrationsProcess EvaluationDatabase ConsolidationOther Cloud Considerations
CLOUD READINESS ASSESSMENT
Whether it's a small or large operation, there are a variety of factors CBA takes into consideration when evaluating and determining the best course of action before moving to a P6 Cloud environment.

Current Processes – Evaluate and recommend process improvements
Migration of Data – Clean corrupt data and migrate to new environment
Current Administrative Environment – Determine number and type of current databases
Version Limitations – Determine which version of P6 to upgrade to
INTEGRATIONS
Not all P6 Implementations are the same and CBA will make sure all your existing integrations with other systems transition smoothly into the new environment.

PROCESS EVALUATION
Establishing standard processes is key to a successful transition to the cloud. CBA will review current processes and recommend new or improved methods so the new environment is clean and functioning at maximum capacity.

DATABASE CONSOLIDATION
CBA is equipped to move any P6 setup to the cloud, whether it's multiple stand-alone installations, a single database on-premise environment, or multiple databases that need to be consolidated. CBA will clean the project data and migrate it to the most desired environment.

OTHER CLOUD CONSIDERATIONS
CBA has transitioned multiple clients to a Primavera P6 Cloud Environment and is well equipped to handle any situation. Below are a few of CBA's cloud capabilities to consider:

Move current SQL Databases to an Oracle Cloud Environment
Pre-configuration of the database for future phase requirements
Re-create and configure old reports in the new cloud environment
Custom P6 training and process documentation in the new environment
---