CBA at the Construction CPM Conference
Visit CBA at TABLE 5
This year the 2014 Construction CPM Conference will be held January 21 – 24 in Florida at the Walt Disney World Swan & Dolphin Resort.  Needless to say, we here in northern Ohio are VERY excited about that!
CBA is proud to once again be in attendance and you will be able to find us at Table 5.  We will be ready to talk with you about a variety of topics:
Your current projects and the big plans you have for 2014
How you are using Primavera and how we can help you get the most out of your P6 and Contract Management investment
How we can help solve Project Document Collaboration issues
What classes does your Team need to ensure success in 2014

…and much much more!
---
Primavera One-on-One Clinic
Have a question about P6 or CM?
CBA is co-sponsoring the Primavera One-on-One Clinic Sessions this year at the Construction CPM Conference. Registered attendees have the opportunity to sign-up for a 30 minute uninterrupted session to ask your questions about Primavera P6 & Contract Manager.
————————————
Don Monteleone from CBA will be one of the Consultants for the Primavera One-on-One Clinic and ready to answer your P6 & Contract Manager questions.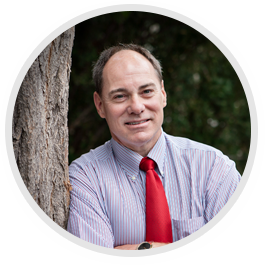 As the President and one of the founders of CBA, Inc., Don has extensive experience and a deep, broad-based insight into the worlds of project management, capital planning, portfolio management, business management, process engineering, software and hardware implementation and application integration. Don has developed a diverse working knowledge of manufacturing, automotive, information technology, construction, engineering and the oil, gas, water and sewer utilities.
Having participated in deploying solutions for billions of dollars in projects, he is truly a treasure-trove of information.

P6 Health Assessment
Do you find yourself asking questions like these?
…why are our processes so tedious and repetitive?
…why are our dictionaries full of duplicates & garbage?
…we did a self-install. How do I change our P6 set-up?
…are we even doing it right?
Schedule a "Quick Check" at the CPM Conference and start the process of getting you the answers!

CBA Cloud Solutions
Document Collaboration – Simple & Secure
Looking for a way to share your project documents, not exceed email send limits or deal with sharing folders on your company computers?
CBA Cloud Solutions can simplify tasks like these and MUCH more!

Primavera Training – 2014
Is your Team ready for your 2014 Projects?
CBA specializes in the full range of Oracle Primavera Software Training Classes.
Our Training Staff has real life, on-the-job experience. They know what to teach because they have been there!
Visit our table & ask for a 2014 CPM Training Bonus Code!