Join CBA at COLLABORATE14
Visit CBA at BOOTH 1057
This year COLLABORATE14 will be held April 7 – 11 in Las Vegas, Nevada at the Venetian and Sands Expo Center. Even though the snow from the "Winter That Would Never END" has started to fade, we are anxiously looking forward to some much warmer weather and connecting with our Partners in Oracle!
COLLABORATE14 is right around the corner and CBA is excited to take part in this Premier Oracle® User Group sponsored event.
Schedule an appointment and stop by our booth to talk with our President, Don Monteleone for a Primavera One-on-One Clinic. You will be able to find us at Booth 1057.
We will be ready to talk with you about a variety of topics:
Your current projects and the big plans you have for 2014
How you are using Primavera and how we can help you get the most out of your P6 and Contract Management investment
How we can help solve Project Document Collaboration issues
What classes does your Team need to ensure success in 2014
How "Healthy" is your current Primavera P6 configuration & install?
---
One-on-One Clinic
Have a question about P6, Unifier or Contract Management?
CBA will be hosting One-on-One Clinics this year at the COLLABORATE14. Register now and you'll have the opportunity to sign-up for a 30 minute uninterrupted session to ask your questions about Primavera P6, Unifier or Contract Management.
————————————
Don Monteleone and Michelle Smith from CBA will be available for the One-on-One Clinic and ready to answer your P6 and Contract Management questions, while Felicia Ortiz of PM Solutions Consulting will be answering your Unifier questions.
Read more about each of them below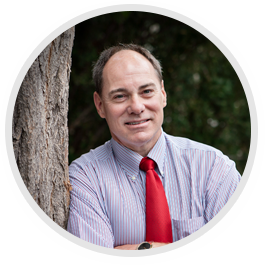 Don Monteleone
President & Co-Founder
Don has extensive experience and a deep, broad-based insight into the worlds of project management, capital planning, portfolio management, business management, process engineering, software/hardware implementation and application integration. Don has developed a diverse working knowledge of manufacturing, automotive, information technology, construction, engineering and electric, oil, gas, water and sewer utilities. Having participated in deploying solutions for billions of dollars in projects, he is truly a treasure-trove of information.
Michelle Smith
Senior Implementation Consultant
Michelle is a Senior Implementation Consultant with seventeen years of experience in portfolio project management, project controls and scheduling. She has performed project scheduling and consulting internationally and domestically in the utilities, oil & gas, manufacturing and construction arenas. Michelle has had lead involvement in production contingency planning and has hands-on experience in project schedule development, project coordination, plan implementation and process documentation for all things Primavera.
Felicia Ortiz
President & CEO - PM Solutions Consulting
Felicia, grew up in the Construction Industry working as the Office Manager for her Father's Electrical/General Contracting business. She spent her early career in Accounting/Finance and IT before landing her dream job on the CityCenter project in Las Vegas as the Deputy Director of Budget/Controls. After spending 3 years on that project working with the Unifier software and a year consulting as a Solutions Architect, in 2011 Felicia and her boss joined forces to start their own consulting business specializing in Unifier implementations. Now, as President & CEO of her own company, she continues to perform project oversight and QA services for Unifier implementations.

P6 Health Assessment
Do you find yourself asking questions like these?
…why are our processes so tedious and repetitive?
…why are our dictionaries full of duplicates & garbage?
…we did a self-install. How do I change our P6 set-up?
…are we even doing it right?
Schedule a "Quick Check" at COLLABORATE14 and start the process of getting you the answers!

CBA Cloud Solutions
Document Collaboration – Simple & Secure
Looking for a way to share your project documents, not exceed email send limits or deal with sharing folders on your company computers?
CBA Cloud Solutions can simplify tasks like these and MUCH more!

Primavera Training – 2014
Is your Team ready for your 2014 Projects?
CBA specializes in the full range of Oracle Primavera Software Training Classes.
Our Training Staff has real life, on-the-job experience. They know what to teach because they have been there!
Visit our table & ask for a 2014 CPM Training Bonus Code!